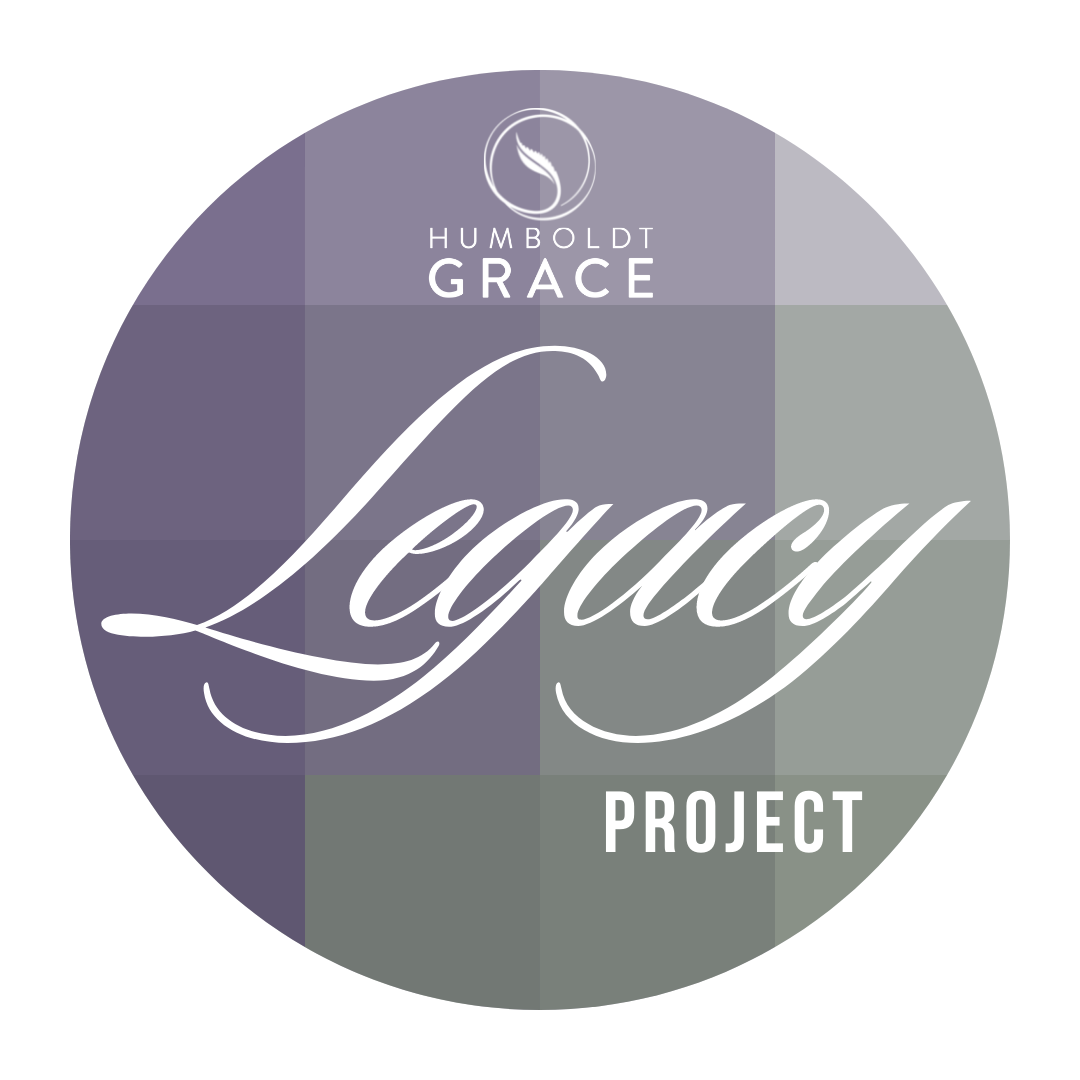 Empowering legacy CulTivating Communities
We create with integrity
We empower innovative solutions
We value quality over quantity
We support regenerative practices
We act in service
We are conscious
We are cooperative
We are collaborative

 working to protect, authenticate, and validate the cannabis culture through collaborative design.
The Humboldt Grace Legacy Project was formed as a strategy to protect legacy operators and seek out creative, collaborative solutions. In early 2021, the group started holding open, weekly online meetings—bringing together industry experts on cannabis genetics; cannabinoids; cannabis cultivation; DNA sequencing; blockchain technologies; cannabis compliance, and law. The group's goal was to build a pathway forward to preserve and value the genetic diversity and experience of the legacy communities–reinventing how breeders transfer the rights to cultivate their unique cannabis genetics.
The group operates under a set of mutually agreed on value statements to guide the development of the work:
We create with integrity.
We empower innovative solutions.
We value quality over quantity.
We support regenerative practices.
We act in service.
We are conscious.
We are cooperative.
We are collaborative.
The group has developed the framework for a METRC-compliant Auction. The Auction is a marketing platform to help elevate the value of the items but all auction transactions are conducted B2B with CA licensed operators.
The Importance of Community Education and Feedback
Genetic protection is a wonderful idea in concept but it faces challenges from an industry that historically could not be open about their work, and where genetic fraud and IP theft are rampant.
It is critical that trust is carefully cultivated between the breeders, the technology, and the community.
Our working group has been meeting weekly on Zoom, and we host in-person open meetings to facilitate active community engagement and project development.