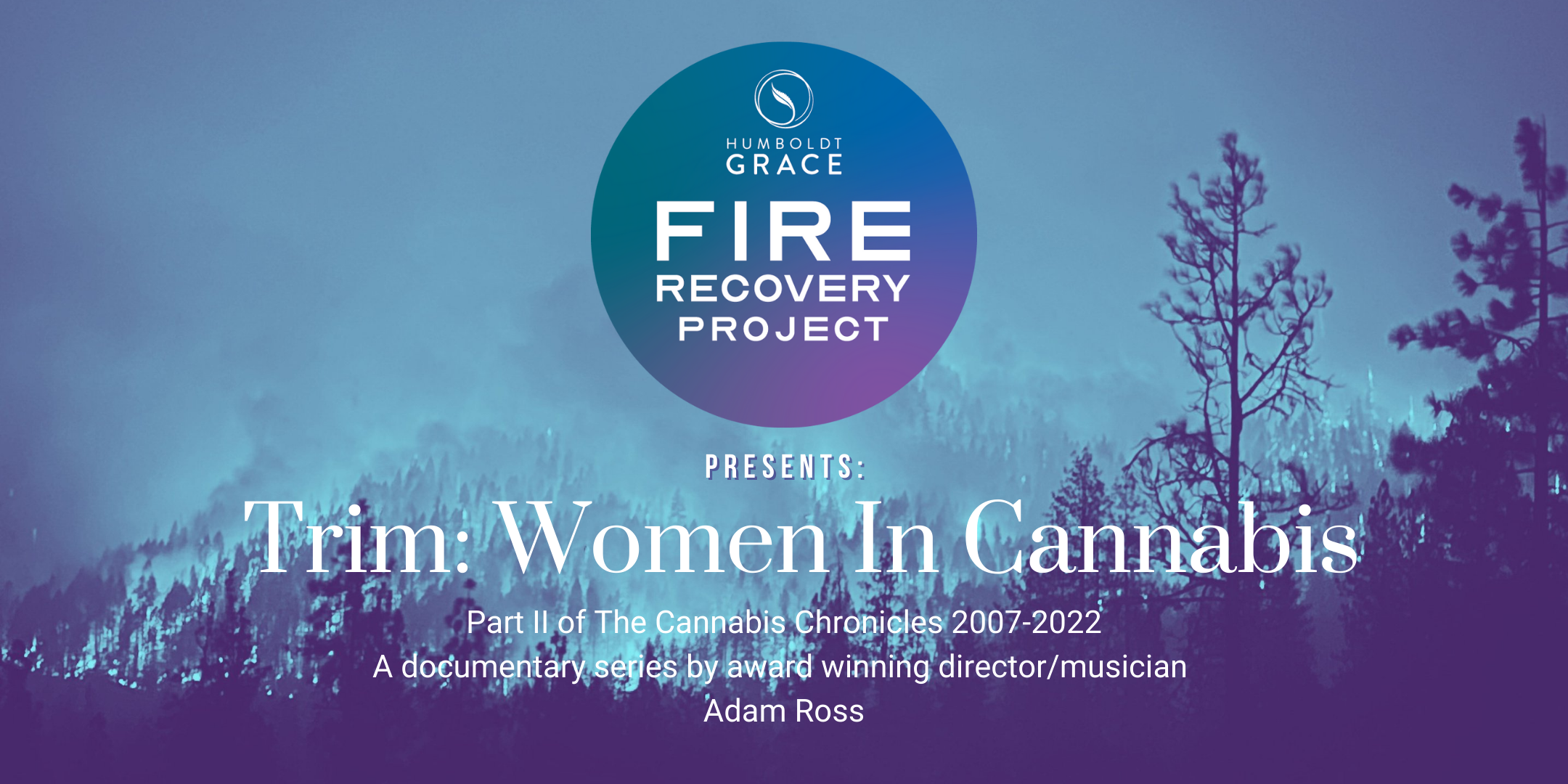 Trim: women in cannabis
Award winning musician/director,
Adam Ross
has chosen to make The Humboldt Grace Fire Recovery Project the featured non-profit project for the private screenings of part II of a V part documentary series called
The Cannabis Chronicles 2007-2022
. Part II, Trim: Women In Cannabis is a mosaic of female voices showing the strength and resiliency of women in cannabis.
The first screenings will be in Humboldt County in the spring of 2022. COVID dependant.
 the second part in five part series
Part I: Cash Crop – The Golden State Gone Green (2010). An award winning documentary, featured on Netflix for 8 years, Crash Crop is a western adventure into the heart of the Emerald Triangle.
Part II: Trim – Women In Cannabis (2007-2022) Featuring over 200 women  creating a 
mosaic of the female experience in cannabis.
Part III: Green To Grow (2022). One year, one woman's journey from the black to white market.
Part IV & V are in production.