Media and events
BUILDING ON THE VALUES LOVE AND GRACE
The Legacy Project With Host Kevin Jodrey on the U.S.WEEDCHANNEL on ROKU TV
An educational seriers by Humboldt Grace.
Join Kevin Jodrey cannabis Ganjier Zero, cannabis enthusiast, and legacy operator as he speaks to experts on cannabis genetics, the tools that help authenticate those genetics, the different methods to protect and value those genetics.
Host: Kevin Jodrey
Producer and Editor: Myles Moscato
Exuctivce Producer and Director: Lelehnia DuBois
U.S. WeedChannel" Shane Doull
CANNMED PODCAST: with Founder Lelehnia DuBois and Daniel Hendricks
Redheaded Blackbelt: Press Release of White Paper
Skunk Magazine: LEAVING A LEGACY; THE HUMBOLDT GRACE LEGACY PROJECT
Bluegrass Cannabis Podcast: Episode 33 Kevin Jodrey and Lelehnia DuBois, Humboldt Grace Legacy Project
ATTEND OUR BI-WEEKLY Legacy Project MEETING
Join us two Fridays a month 11-12:30PDT on ZOOM. We walk through our projects, update each other, and work through our projects next steps.
The Skunk Grow-Off
The Grow-Off has partnered with Humboldt Legacy Project to discover and share more information about a selected cultivar from the lineage of Sam The Skunk Mans Skunk #1, Humboldt Legacy Project Skunk #1, No 3. donated by Marty Yip o f Sensational Solutions. Marty purchased the seeds in in 1996 at the Emerald Cup. Marty selected this cultivar for its uplifting effects, classic flavor, and stability in breeding. We hope to discover even more through the competition and will share that information with participants.
Pick up is June 29th 3-6 pm at Satori Wellness in Mckinleyville, Ca.
For this particular competition, growers will know they are receiving this Humboldt Legacy Project Skunk #1 No.3 cut. The information provided by participants will go towards a public-facing volunteer project, the Humboldt Legacy Project. Information gleaned from the competition is and always will be aggregated and anonymized so that no single intellectual property is revealed.
This very special project is only available to 50 participants.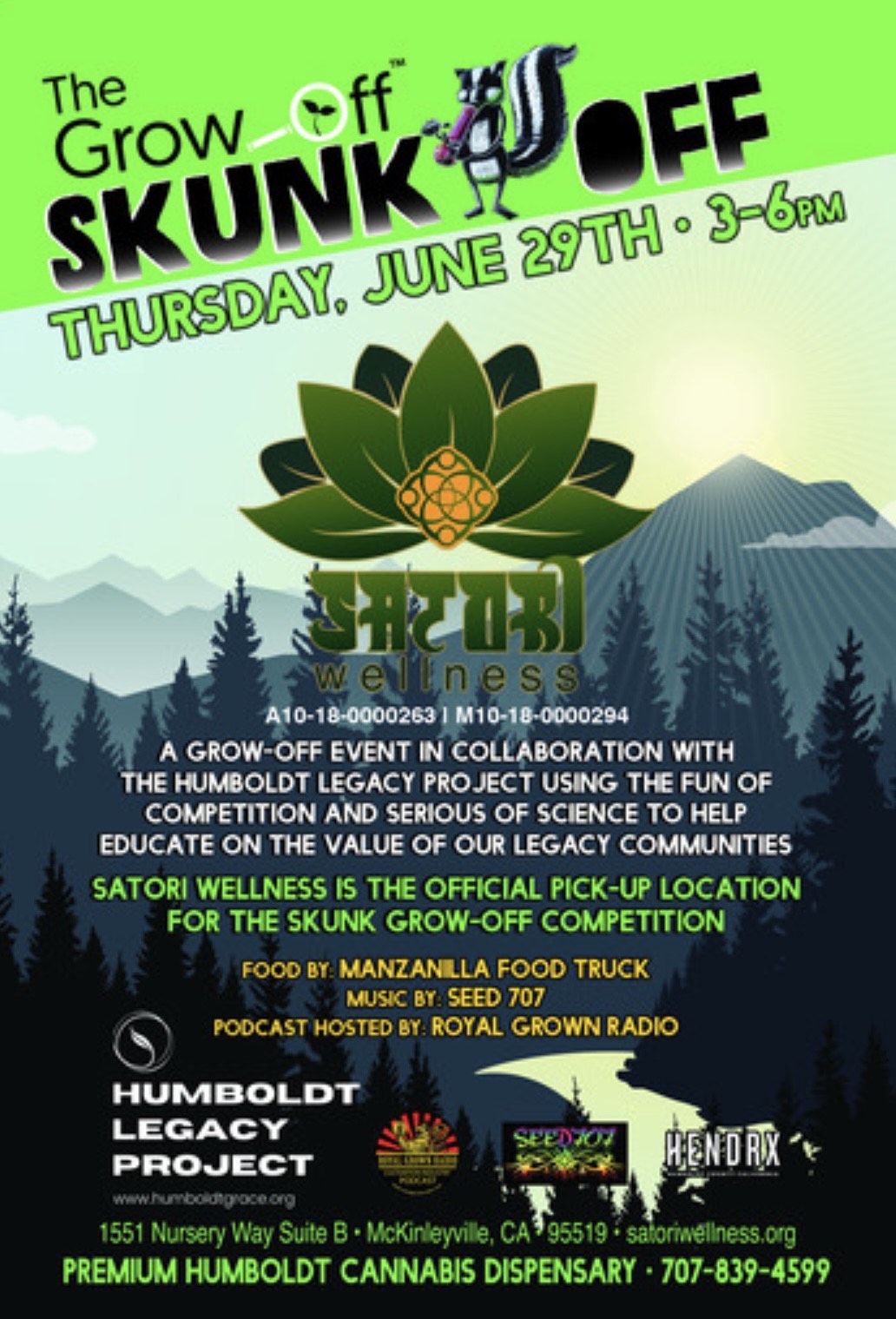 September 2023 Press Release on the HLP, HENDRX, and MOCA Humboldt Collaboration.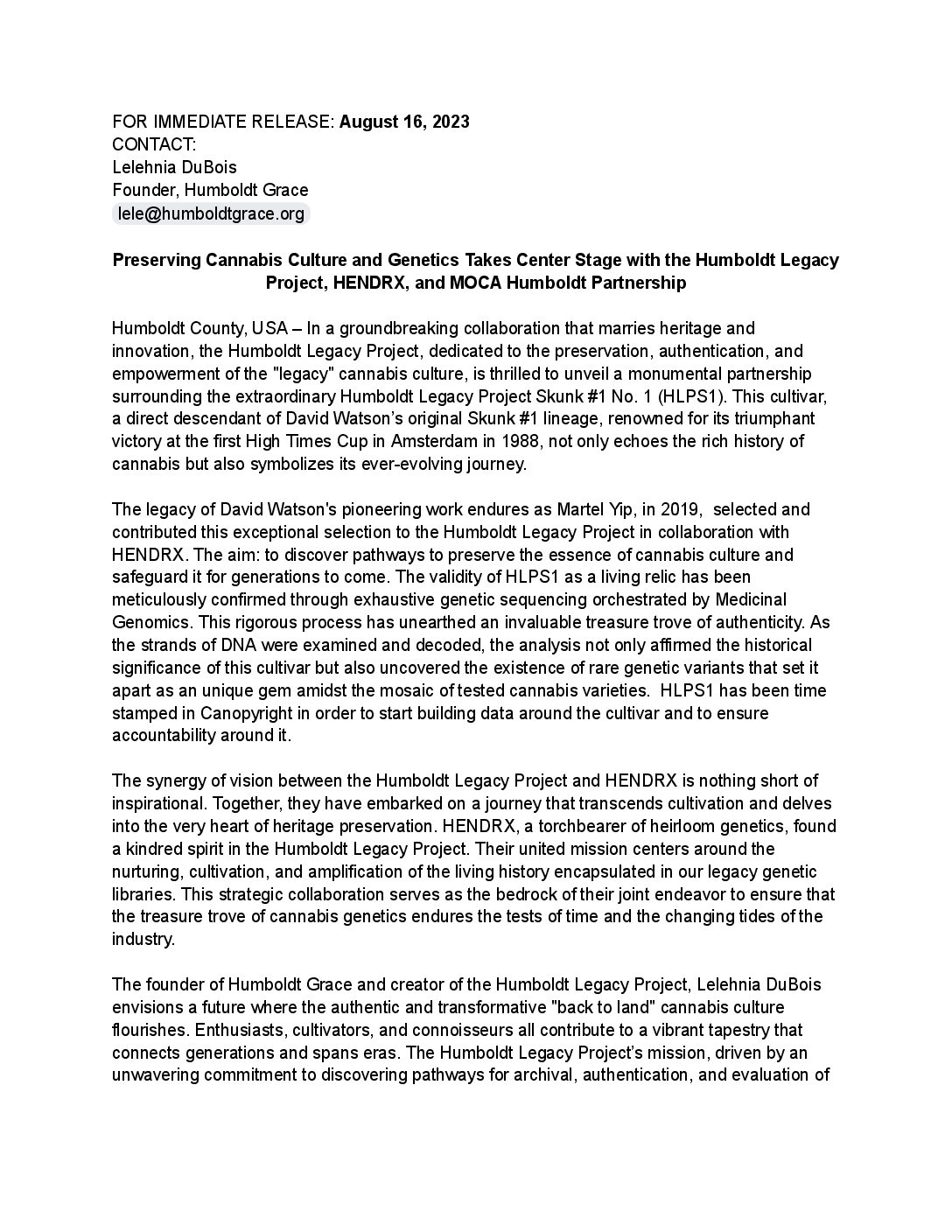 JOIN OUR DISCUSSIONS ONLINE